Available Babies
(SCROLL DOWN TO SEE PICTURES)
How to reserve a baby
Step 1: Click on the "reserve" button on the hedgehog you are wanting to reserve. Fill out the reservation form. After submitting the reservation form you will be prompted to proceed to step 2. If there isn't a baby available, please click the waitlist button below and indicate "waitlist" in the ID box on the reservation form.
Step 2: Pay your $60 non refundable deposit as prompted after submitting your
reservation form. If you do not have a paypal account, please email or text me requesting an invoice. The non-refundable deposit goes towards the purchase price of $260 (or as is marked on hedgehog description).

Step 3: Once the Paypal deposit has been received, your hedgehog's photo and information will be emailed to you and removed from the website.
​All babies come with:
6 mo genetic Health Guarantee
Lifetime​ Guarantee against WHS​
6oz of food
water bottle​​ (special order)
Toy
Lifetime post sale support​!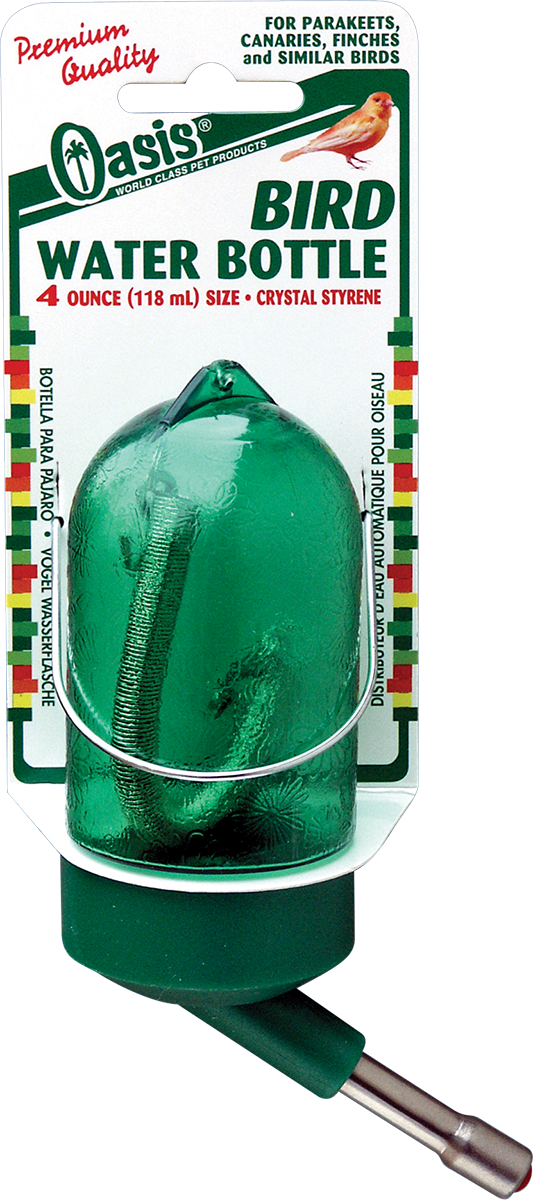 We only accept cash for the balance on the hedgehog. Sorry, no exceptions.

A Baby will not be held without a deposit.
Before clicking the "Reserve" button, please refresh your screen to see any recent changes.
Photos of babies are taken at 4-7 weeks of age. Please note their color can change a little as they grow.
(Scroll down to see all available Babies.)
We are no longer accepting applications without a deposit. After you submit your application there will be a link to Paypal. If you do not have a Paypal account, please indicate this in the application and an invoice will be sent.
If you would like to meet a hedgehog in person and learn more about their care prior to purchasing one click the button below!
Upcoming Litters
12 babies posting 10/26/19 (take home 11/9/19)-waitlist has been started. 4 spots left.

Christmas Baby page will be on the website 11/1/19!
12 babies posting 10/26/19 (take home 11/9/19)-Waitlist has been started. 4 spots left.
(Click on picture to enlarge)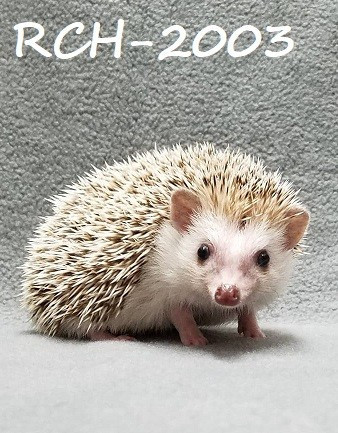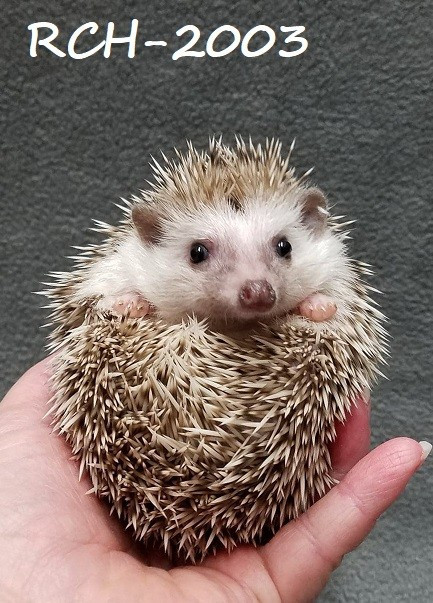 Price: $240 *REDUCED

ID: RCH-2003
Color ID: Pink
Sex: Female
Color: Algerian Brown
Eye Color: Dark
DOB: 7/26/19 (12 weeks old)
Ready to take home Today!
*Sweet girl! Reduced to place quickly.